AURA MASSAGE
EROTIC MASSAGES CENTRE IN BARCELONA
If you are in the search a centre of erotic massage in Barcelona, Aura massage is your relax´s temple. It will a pleasure for me to welcome you to my centre. I could offer erotic and tantric massage´s services in Barcelona. In my centre you could relax and enjoy the best pleasure.
INSTALLATIONS
In my centre of erotic massage in Barcelona, you will enjoy the best service based on my years of experience. I take care my client´s privacy… nobody will know that you were with me.
PUT YOURSELF ON THE HANDS OF A TANTRIC GOODESS… I WILL TAKE YOU TO PARADISE.
HOW MY EROTIC MASSAGES CENTRE IN BARCELONA IS?
My erotic massages centre in Barcelona has to amenities
That you need so,you will find the serenity. You will let transport to a sensation´s world,where you could recover that harmony between your mind,body and spirit. In my studio you could start to relax´s trip with special senses, low light, relax´s music, sound of water and my hands.
The centre is a quiet place,clean and discret, where you privacy is the most important,you can be sure that you never meet with other people because,I only work with reservation. My centre is totally discret,nobody could know you have been here… only you and me.
My erotic massages centre in Barcelona is in the heart of the city, It is a relaxation´s temple in which you could relax your body and mind, you will be transport to a world of new sensations and you will disconnect from the outside world.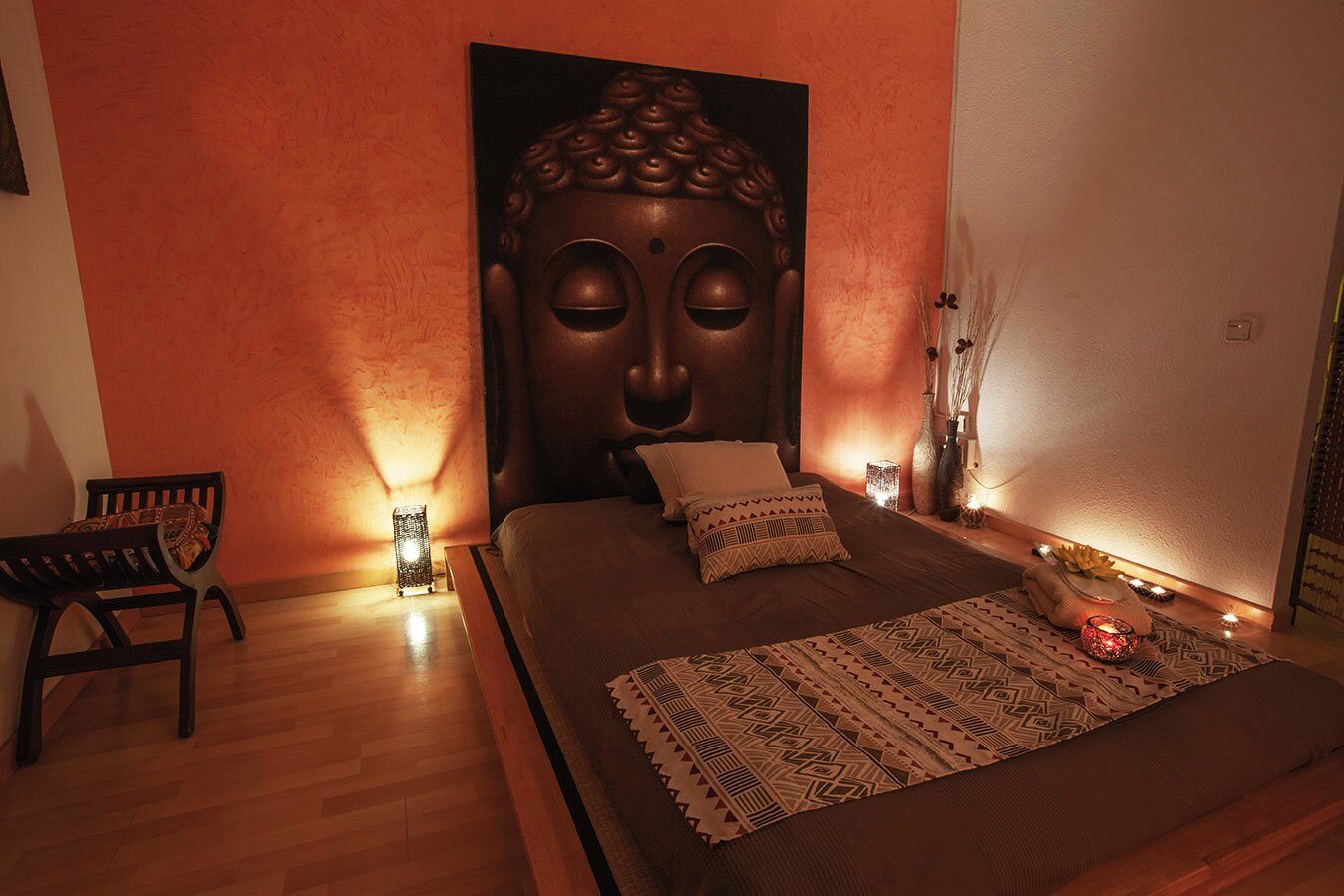 WHAT ARE THE SERVICES OFFERED
BY MY MASSAGE CENTRE?
I have been working for many years like masseuse in Barcelona. I offer my clients a maximum professionalism, excelence, discretion and a sublime massage. I could offer many services like erotic and tantric massage:
SENSITIVE TANTRIC MASSAGE: These massage is slow,suggest and it is based on mental and physical relaxation. 45 minutes: 90 euros /1 hour: 100 euros.
SENSUAL TANTRIC MASSAGE: It is a tantric and erotic massage,you could discover intensity of pleasure, by means of caresses you will reach emotional, phisical and spiritual. 45 minutes: 130 euros/ 1 hour: 150 euros.
SUBLIME TANTRIC EROTIC MASSAGE: These massage is a commfortable ritual, you will experiment on your ability to feel and recive. It has a sensual,erotic and therapy sense ,It is very intense and pleasant. You will get a liberation of energy, I recomend it. 45 minutes: 170 euros/ 1 hour: 200 euros.
TANTRIC MASSAGE FOR COUPLES IN BARCELONA: Other possibility that you will reserve a tantric massage for couples,with this massage you learn tantric´s techniques so,you can to know your body,you could broke the routine and you will stimulate creativity and sensuality in the couple. 2 MASSEUSES – 1hour: 300 euros.
WHY I?
Why should you choose my centre´s erotic massage in Barcelona?
If you choose me,you will meeting a loving woman,beautiful and expert in massages. You remember that i have a necessary training, I participated in seminary´s tantra and conscious love, curse´s tantra massage, curse´s Californian sensitive massage and I have erotic massage´s techniques. I am learning new techniques to apply. If you visit my erotic massage´s centre in Barcelona,you will meet and you check how I work. You will be in the best hands with me.
YOU WILL BE WAITING FOR YOU IN
MY CENTRE´S EROTIC AND TANTRA MASSAGE IN BARCELONA?
If you want to meet and you want to enjoy the experience, I will be waiting for you in my centre´s erotic and tantra massage in Barcelona. I have to magic on my hands and a lovely personality which you will never know. I will transmit you positive vibrations and you love it.
HOW DO YOU RESERVATION AN APPOINMENT IN MY CENTRES EROTIC AND TANTRA MASSAGE??
If you try an experience in my erotic massages centre in Barcelona you will book massage that I offer. You should call me and you reserve an appoinment with me. I will be looking for you in the best centre´s erotic and tantra massage. I have a good prices, confidentiality, the best massages and the most beautiful woman in all the world only for you.